How It Works?
Submit Your Question Ask your query related to any software, its features, functionalities,
benefits or anything.

Answers from Experts You will receive quick, precise answers from our software
experts and verified users.

Quick Notifications If your query is answered, you will be notified by email.
Tips for Asking a Question
Ask a descriptive and elaborate question.

Keep your language and tone professional.

Ask questions that will lead to a deeper understanding.

Make sure your questions aren't intended to provoke anyone.
Over 30,000+ User Queries Resolved
I was struggling to find the right software for my business needs, but this company's experts helped me narrow down my choices and choose the perfect fit.
- Sanchit Singh
The company's knowledgeable experts guided me through the software selection process, providing valuable insights and recommendations. Thanks to them, I found the ideal solution for my needs.
- Chandan Arora
I reached out to this company for software advice and was blown away by the prompt and helpful response. Their experts went above and beyond to assist me and find the right solution.!
- Rajan Ghosh
Verified
Software Experts
Recent Software Questions by Category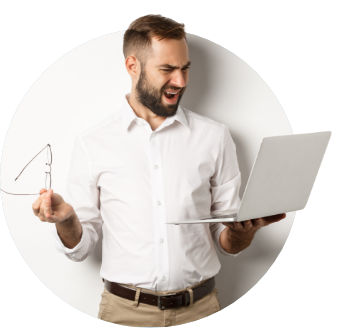 Have a Question in Mind?
Get answers directly from verified users
and our software experts
Anything About Software... Ask Experts!!
20000+
Software
Best Price
Guaranteed
Free Expert
Consultation
20 Lacs+
Happy Customers