Buyers Guide Content
What is Dropshipping Software?
Why Use Dropshipping Software?
How to Use Dropshipping Software?
Key Features of Dropshipping Software
Benefits of Dropshipping Software
How to Choose the Right Dropshipping Software?
What is Dropshipping Software?
Dropshipping software allows online retailers to advertise things for sale without having to acquire inventory in advance. Instead, once a consumer has made and paid for an order, the items are purchased and shipped directly from the wholesaler's warehouse to the customer. The software helps in the online listing of items with pricing, managing orders, and transferring the same details with suppliers. You can also track the order delivery status.
Why Use Dropshipping Software?
Automated dropshipping software allows e-commerce enterprises to quickly start or expand their business without investing in huge amounts of inventory or a warehouse. Drop ship software streamlines the processes of forming and maintaining a partnership between a shipping agency and an eCommerce company looking to outsource its shipping and warehousing needs.
How to Use Dropshipping Software?
Using automated dropshipping software programs is easier than most people think. The process includes the following steps:
Choose your niche
Choose your software
Open an account (it is as simple as opening a social media account)
Verify your identity (KYC)
Conduct a thorough competitor and product research
Find reputable and experienced dropshipping suppliers
Build your digital store (Most software programs allow drag-and-drop features)
Promote your dropshipping business online
Keep analyzing and improving your store on the go
Key Features of Dropshipping Software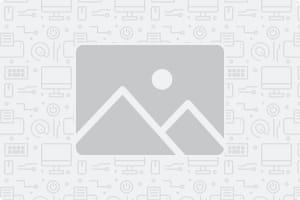 When it comes to establishing a dropshipping business, there are a few aspects to look for. The best dropshipping software program generally have these features:
Product research: Product search allows you to browse, choose, and import products from popular dropshipping marketplaces such as Alibaba, AliExpress, and Oberlo. Product research features help you in identifying successful products.
Organize your listings: Dropship software allows sellers to download product data and information, make updates, and publish listings of products in bulk.
Inventory management software: Product data, including stock, SKU, and pricing information, is synchronized directly between your suppliers and your listing tool via inventory automation.
Automation of order processing and fulfillment: It automatically transfers orders to your supplier for fulfillment from your sales channels. A dropshipping management tool allows you to prioritize suppliers at the product level if you want to work with several suppliers.
Automated pricing: Pricing automation allows you to set pricing markup rules that will automatically determine the price of products in your store.
Tracking of shipments: Your sales channel is automatically updated with relevant shipping and tracking data from your supplier.
Reporting: Reports allow you to keep track of your store's sales and performance, allowing you to assess earnings and implement initiatives.
Features similar to a marketplace: A few auto dropshipping software solution works similarly to a marketplace, storing products from a range of dropshippers that users can select. These options are displayed in their stores categorized by pricing, product reviews, and other factors.
Product reviews: Some drop shipping systems help in getting product reviews from customers. It helps in making informed decisions like which items to add to the online store.
Order fulfillment: Order fulfillment features give a drop shipper access to a customer's order and shipment information, allowing them to track orders closely.
Integration with other e-commerce platforms: Many dropshipping companies integrate with leading e-commerce platforms to give retailers and customers a seamless selling experience. Dropshipping solutions that integrate with e-commerce platforms can seamlessly export products to the online store, and vital consumer data can be transferred to the dropshipper to complete the order.
Fees calculation made easier: Customers and businesses can benefit from the ability to calculate taxes and shipping expenses automatically before placing an order. Customers want to know how much the shipping costs, and retailers need to keep compliant with local tax rules to continue in business.
These features work together to simplify the day-to-day operations of your dropshipping business, allowing you to spend more time marketing and expanding it.
Benefits of Dropshipping Software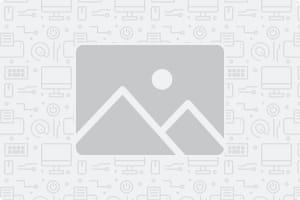 Users who are starting an e-commerce store with limited resources will benefit from a dropshipping management tool. Here are the top benefits of dropshipping software:
Instant shop set-up: Using dropshipping automation software, even small businesses can easily set up shop. Dropshipping software makes it simple to choose a supplier and add a product to an existing e-commerce shop.
End-to-end operations: Although customer service is still needed to be handled by those who administer the e-commerce shop, once an order is placed, your dropshipping software automates most aspects of the logistics.
Scalability: One of the benefits of employing auto dropshipping software is that its infrastructure is always up and running. So, you may use it whenever you need it, as scaling up is simple.
Low overhead: With dropshipping, the costs of starting an e-commerce business are greatly lowered. Such a low overhead makes it faster and easier to get started with your business.
How to Choose the Right Dropshipping Software?
Once you have decided to start a dropshipping business, the next task for you is to select the right software that suits your requirements. Here are the factors you should consider before choosing your dropshipping software:
Choosing the eCommerce marketplace(s) that you wish to sell on is the first factor in determining which software is right for your business.
Next, figure out from where do you wish to get your products and vendors?
Now decide whether you are looking for an all-in-one omnichannel management tool or simple integration software.
Consider your total budget.
Your future expansion ambitions also matter. Remember, only a few suppliers can meet your specific requirements. Hence, do your research.