Modern technology and social media have dramatically increased the candidate pool for recruiters to choose from. However, that hasn't translated to good hires, as the attrition rate across the private sector remains high. More and more HR professionals are feeling the blunt of this, as their organisation's doors are welcoming candidates and saying goodbye to employees at almost an equal rate.
In 2019, this imbalance might finally be addressed.
A lot of very interesting technological advancements in recruitment software will help HR teams find the right candidate from a vast pool in 2019. Such advancements will effectively change the recruitment process for the better, helping HR teams hire people who imbibe the right qualities for a job. Unlike the limited thinking of the past, where an ivy league college degree reflected a good candidate who didn't turn out to be a good fit, HR teams will be able to find candidates from all walks of life with the right skills.
Some of the software innovation that will help with smart hiring in 2019 are: –
AI Will Come into Play
Artificial Intelligence (AI) has been a game changer in the technology sphere. It's involvement in IT along with business, marketing, medicine, etc. has made it a must-have technology.
In recruitment process, AI is helping organizations make the hiring processes more efficient and allowing them to hire & retain top talent. AI uses predictive analysis to help employers identify wanted traits and behaviours in applicants. Employers can pick the right candidates for a job and eventually hire one of them. Additionally, AI also helps recruiters in developing job postings by identifying words and phrases that candidates are most likely to respond to.
Centralised Database of Job Platforms
There are a lot of different websites these days where you can post a job. Naukri, LinkedIn, Glassdoor, Google, etc. are all reliable places to post a job and get a good response. However, tracking these separate platforms can be tedious for your HR, not to mention outright confusing. If an applicant applies for the same job in two different platforms, HR might process said applicant twice before realising the mistake. Such oversight during the recruitment process leads to the wastage of time & resources.
Fortunately, today's software developers are helping HR address this problem by allowing cross-platform integration in their human resource management software. Solutions like Cilfi HRM allow you to collate job resumes from different platforms, view and access them from a single dashboard. Applicant names can be sorted on the dashboard alphabetically or according to date applied, as per your convenience.
Machine Learning Will Help with Workplace Diversity
The process of building workplace diversity starts with a job posting. Most people don't realise that unintended biases can easily creep into job postings. This has a direct effect on the kind of candidates who apply. If you don't address this, such biases create an inefficient recruitment process which, over time, leads to a decline in organisational efficiency and performance.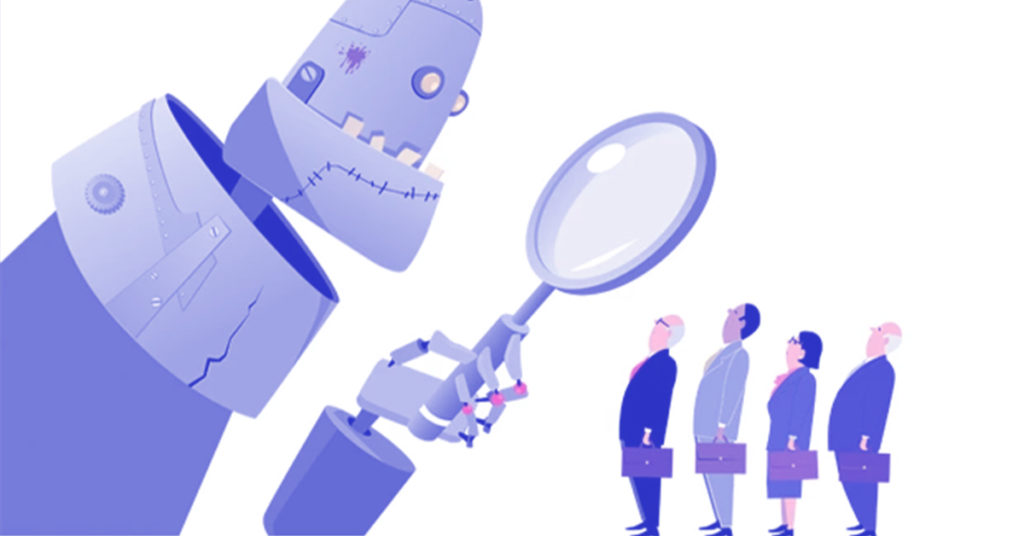 Machine learning can help organisations remove such biases from job postings by identifying words and phrases that might deter diverse candidates from applying. According to a study, there exists more than 25,000 potentially deterring phrases that can make men & women hesitate from applying for certain roles. It's the 21st century and the value of having a diverse workforce is well understood. With machine learning, you can hire candidates that are not only well-suited to a job, but their presence enhances your business, both professionally and culturally.
Man and Machine: An Unstoppable Force
Contrary to popular belief, machine learning and AI will not drive employees away from business. Instead, they will be pivotal tools that employees will have to use, for greater work productivity. People and machine are not contradictory forces, as AI is helping in bringing more humanity to organisations everywhere.
Automation, AI and machine learning capabilities are helping people think out-of-the-box. For example, automation & machine learning can uncover details and insights that would otherwise go unnoticed, by detecting and analysing data patterns. From this point, people can use this data to make better strategically-driven decisions.
In terms of hiring, such technology will only improve the recruitment process, as humans have the final say in which candidates to choose for a job.
2019 will be a big year for HRs and recruiters, who'll be able to leverage all of these innovations to improve the recruitment process. If your company needs to hire better candidates, how about checking out some HRMS and recruitment software that will help you make smart hires?