Why we Use Grammar Checker Software?
Grammar checking software is important for both students and professionals to ensure flawless content. Grammar software helps you improve the quality of your assignments, articles, website content, marketing material and research paper by suggesting better phrases and sentence syntax, alongside proofreading it.
Today, many grammar software solutions are backed by natural language processing (NLP) technology to detect complex errors like overused words, confusing words, passive voice and subject-verb agreement mistakes.
The accuracy level for different grammar check software varies. People often use more than one grammar checker software to be sure about the quality of their content. Most grammar checker software tools are web based, letting users check the quality of content by just copying and pasting the text in the given box. You can also use Grammar check software's plugins for social media pages, web browsers, emails, etc.
How Does Grammar Checking Software Work?
Grammar checking software scans a document and detects punctuation mistakes, spelling errors, grammatical faults, syntax error, overused words and more. Good grammar checker apps or software also detects mistakes related to:
Subject-Verb Agreement
Plural/Singular Nouns
Consecutive Nouns
Contextual spelling errors
Incorrect words
Where to Use Grammar Checking Software?
To ensure error-free content, students, individual writing, and marketing professionals use grammar checking software across -
Messages and emails
Messenger
Outlook
Gmail
Projects/documents
Slack
Google Docs
Jira
Social media websites
Facebook
Twitter
LinkedIn
Key Features of Grammar Checker Software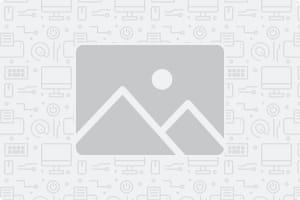 Readability scores: The best of the grammar checker tools offer readability scores for gauging the clarity of an article. This readability score is adjudged by the writing format and the content's target audience.
Editing grammar: The software provides suggestions to ensure that your content is error-free.
Tone detector: It helps you determine whether or not the right words have been chosen for writing a story piece. For this purpose, it assesses the sentence phrasing and word choice to make accurate suggestions.
Plagiarism check: A plagiarism checker helps you ensure that there is no content duplication. Therefore, anti-plagiarism tools are added to see that no copied content is going in the story.
Translator tools: The translation feature is used for changing the language of a document. Different grammar checker tools support a different number of languages. For instance, in some applications, you would find support for around twenty languages while in others, such support is available for more than fifty languages.
Text comparison: This feature has been specially designed for educators as well as students who have to deal with essays and long-form articles on a daily basis. The module compares the essays written by different writers of the same educational level. To ensure the right results, the software focuses on sentence variability, length, phrases, and vocabulary.
Key language differentiator: Key differentiator is used mostly by professionals to check the terminology, brand voice, tone, and writing style of an article. This is important for making content more approachable, clear, and readable.
Personalized dictionary: You can create your own personalized dictionary with your choice of words for quick reference while writing.
Text reader: There are a few grammar checker software tools that help you detect errors in your sentence while listening to your content.
Auto suggestions: This is a comparatively new feature of grammar check software that suggests words to complete your sentence based on the use of artificial intelligence technologies.
5 Benefits of Grammar Checker Software And Tools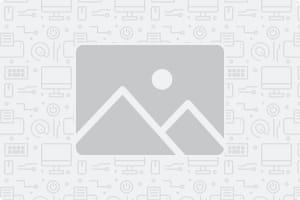 Detect all kinds of grammatical errors and correct them with the best grammar-checking software online. You can benefit from this software in other ways too. Here are some of those benefits:
Instant proofreading: Gives you a one-click option for instant proofreading the copy for grammar, punctuation, spelling, sentence structure, typo mistakes.
Suggestions to improve writing style: Grammar checking tools suggest vocabulary and synonyms for improving your content's tone and style.
Helps avoid plagiarism: many grammar checker tools also detect plagiarism in a text-based on the extensive scanning of millions of documents online.
Ensures good grades: Students can write quality content with the help of grammar checker apps and software and get good grades.
High search engine ranking: Good quality articles and other website content are likely to rank higher in Google search engine results.
How to Select the Best Grammar Checker Tools
The best grammar checker tools are essential for making your content more read worthy. Weigh all the requirements diligently before buying the best grammar checker tool. Some of these requirements are: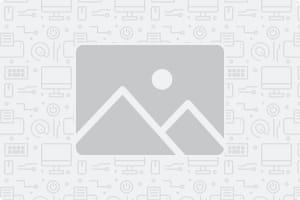 Pricing: The price needs to fit your budget. For professional purposes, going with an advanced version of the software is recommended, whereas, beginners can go ahead and try the free versions.
Accuracy: Grammar checker software that detects sentences with passive voice, excess adverb usage, subject-verb agreement-related errors are critical to creating an error-free document.
Plugins & integration support: Plugins or integration with email solutions, Google Docs, social media pages make it easy to correct errors while writing.
Vendor support: 24x7 vendor support is important in case the user faces any difficulty with the software. This is especially important if you are using a paid subscription.
Ease of use: The grammar checker solution that you use must have user-friendly features. It will save you time while detecting and rectifying errors.
Regular upgrades: Automatic upgrades will ensure that you keep enjoying the best grammar check and plagiarism detection features.
What Is the Average Cost of Grammar Checker Software
Grammar checker software licenses do not cost much and are quite affordable even for individual users. Many top grammar checker tools come with their free plan with limited features to help students and individual users to start. They can further upgrade to the premium paid version if required.
For cloud-based and web-based grammar checking software, you can get a monthly or yearly subscription and enjoy features like unlimited words and advanced grammar checks.