Buyers Guide Content
What is Billing Software?
What is Invoicing Software?
Types of Billing Software
Features of Billing and Invoicing Software
Functions of Billing and Invoicing Software
Billing and Invoicing Software Modules
Benefits of Best Billing and Invoicing Software in India
What is Billing Software?
Billing Software is an advanced program that is designed to automate the billing and invoicing process. Billing software can track product information, employee working hours, expenses, client bills, sales and services, the payment received to date, and purchase orders. Billing and invoicing software works in tandem with other accounting, billing, and bookkeeping software to ensure complete control over your financial data.
What is Invoicing Software?
Invoicing Software refers to a tool that generates invoices automatically for payments rendered post-purchase of services/products. Invoice-making software plays a key role in any company's inventory and billing, accounting, and purchasing operations. GST Billing invoicing software comes in all variants – from basic systems, which can only create invoices and ensure that accounting figures are accurate to advanced systems capable of creating an audit trail.
Types of Billing Software
Billing software is categorized into two types 1. Based on Deployment 2. Based on Business
Based on Deployment:

Desktop Billing Software
Online Billing Software

Based on Business:

Legal Billing Software
Inventory Billing Software
Transport Billing Software
Features of Billing and Invoicing Software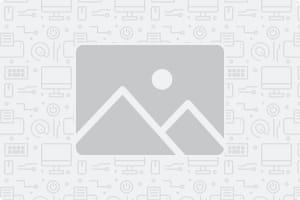 Generate GST Bills: GST billing software enables businesses to file their GST returns easily. This is achieved by pushing transactions directly into the GST portal. Also, you can make your business GST compliant by preparing and filing GSTR-1, GSTR-2, GSTR-3, and GSTR-4 return online effortlessly with billing software for GST.
Cloud-Based Billing: The online billing and invoice-making software features allow easy and quick accounting and billing, invoicing and tracking of all the payments, and calculating taxes and checking real-time reports. This online invoice tool helps in viewing business progress at any stage, at any level.
Debt Collection: The debt collection feature of billing & invoicing software ensures whether the overdue bills have been collected or not. You can also identify and resolve issues quickly and eliminate issues in the debt collection process.
Recurring Billing Solutions: This feature helps the user in generating invoices regularly, irrespective of the customer's billing cycle. With automatic recurring billing, you can view multiple recurring items and cycles, with a detailed description and date of sale on the same invoice. You can manage both individual accounts and dealer accounts for items such as monitoring fees, maintenance, lease, rentals, etc., which occur on a recurrent basis.
Manage Unlimited Contacts Management: A staple feature of any top billing and invoicing software available in India, it helps manage the indefinite number of contacts easily as you get easy yet secure access to an entire repository of contacts.
In-Depth Financial Reports System: You can generate comprehensive financial reports quickly without a fuss and track payment history and sales by product/history. The best software for billing and invoicing also helps with inventory management. You can even set up filters to clean data as per different months, quarters, or financial years with the best billing software.
Timely Revenue Collection System: Top billing and invoicing software solutions can easily link sales contracts with the account receivable module. The processing starts as soon as you make a sale or render a service. Most billing software provides a great deal of flexibility to ease the sales order billing and contract billing process including recurring invoices.
High-Volume Invoice Generation Solution: With the best invoice maker software, you can simplify the processing of large volumes of documents, and approve eligible shipped orders or delivered contracts in the blink of an eye. You can generate, print, credit, and debit invoices, and maintain a complete audit trail.
Financial Management: GST invoice software helps create a multitude of invoices, manage the billing process and update both the company's accounts receivables and general ledger. Moreover, if you wish to inquire about any transactions or balance details, you can do so in a few clicks with the top billing software in India.
Tax Solution: The billing software comes with advanced online invoicing features along with in-depth tax reports. GST billing software brings simplicity to the various tax details pertinent to taxable and non-taxable sales.
Integrated Reporting System: With the best billing and invoicing software in India, you can generate vital audit information, such as sales data, expenses, taxes, and financial impact, in addition to basic invoices and other billing documents. Through the ERP Billing module, you can capture fully detailed data to utilize it in accounts receivable subsidiary ledger, sales analysis reporting, and more.
Functions of Billing and Invoicing Software
Before you choose to bill and invoice software, you should check once if the features match your needs. With the best billing and GST invoice software, you should be able to manage different accounting functions easily. Some of the essential functions of the best invoice billing software are:
Purchase order management: One of the most important features of billing and invoicing software is, that it allows you to manage purchase orders.
Reporting: Billing software assists you in creating a financial report and checking the previous records quickly. You can even classify a large volume of data according to months or financial year using billing software.
Tax compliance: With the help of GST billing software, you can simplify the tax reports and understand details of taxable as well as non-taxable sales.
Recurring billing: You can generate an invoice regularly using the billing and invoicing software easily. The software for billing and online invoicing uses an automatic recurring billing module to ensure timely payment from customers. You can easily handle multiple recurring items or cycles on a single invoice.
Quotations: Billing and invoicing software help send quotations and invoices from a single platform. It not only helps you with custom invoice management but also provides quicker quotes with automated billing.
Inventory control: Maintaining inventory is crucial for any business. Suitable billing software for PC and mobile helps you in monitoring stock, maintaining the inventory, and sales or purchase records.
Time tracking & invoicing: Billing and invoice maker software makes time tracking and invoicing for any project easier. You achieve higher flexibility after linking a sales contract with the account receivable module.
Billing and Invoicing Software Modules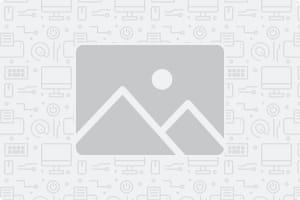 Accounting Solutions: It's an essential module of any top billing and invoicing software and helps manage myriad accounting tasks with ease. Tasks such as maintaining the ledger account payable & receivables, bank reconciliation, and your assets (fixed and variable) as well as liabilities, are managed by the accounting module of the best billing and invoicing software.
Tax Management System: This tax management module of any accounting and billing software assists in carrying out tax calculations automatically, along with tax reporting and integration of multiple tax rates. You can easily collect tax information from all financial documents into one single repository to generate reports necessary for tax filing.
Multilingual & Multicurrency Invoicing Solution: You can send invoices in the local language and the official currency of your clientele using the best GST billing software. You can also choose to be paid in the currency of your choice. In addition, you can set and update language & currency in real-time. Since the conversions in currencies are done automatically, you can easily keep a tab on any currency gains or losses.
GST Tax Invoicing System: Found in the best GST accounting software, the GST tax invoicing module helps create GST-compliant invoices. The main purpose is to charge the tax while passing on the benefit of input tax credit to the businesses. This module helps create accurate invoices that help to file GST returns an easy affair.
Advanced Document Options Solutions: This module of the best billing software in India brings a new facet to how you can view and edit documents. Advanced document options include the ability to show the amount in words, the signatory field, or round off the total amount to the nearest even number.
Data Backup Function: The data backup module of billing software enables you to store and keep your data secure on the PC and in the cloud. Its data restore feature also protects your invoicing database from catastrophic events such as power failure, fire, or earthquake.
Billing Reports & Purchase Orders Solutions: With the billing reports & purchase order module, you can easily create unlimited purchase orders which can be converted to bills as needed. In addition, the software for billing and GST invoices generates billing reports based on the purchase bills as and when required.
CRM Billing Solution: A part of top billing software, this module lets you store customer and banking information and migrate billing data from legacy systems by integrating CRM software with secure database development. This makes bill payments convenient as you can integrate mobile apps with card-on-file platforms.
Payment Processing System: You can process payments via multiple platforms such as Visa, Mastercard, Amex, and Discover. Found in top billing software, the payment processing system helps accept partial, future, recurring, automatic, and one-time payments without a hitch.
Billing System Integration: The best invoice maker software for online invoicing helps eliminate duplicate records, saving you a bundle of inaccuracies and unsought pain.
Benefits of Best Billing and Invoicing Software in India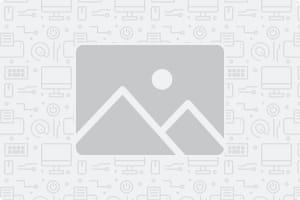 Increased Productivity: With the best billing software, you can automate and streamline your mundane everyday tasks. Tasks such as collection, organizing, and analysis of your most sensitive data become a piece of cake. This is beneficial as you can then focus on investing your money in areas where it can be better utilized.
Subscription Billing Made Easy with Invoicing: The best billing and invoicing software are used to manage subscription-based services that require a high degree of administration. The beauty of top invoicing and billing software is that along with supporting services that are billed recurrently, it also supports free trials, discounts, refunds, renewals, and one-off transactions.
Immediately send out invoices: Using the best GST invoice software for billing, you can schedule invoices to be sent automatically at specific dates and times. Moreover, you don't require the services of an accountant or a bookkeeper to do the sending, helping you reduce your overheads. Furthermore, you have the facility of generating invoices on the go without being restrained to the confines of an office.
Better invoice tracking: With the best invoicing software, you can do away with the hassle of checking your bank account every 5 minutes to find out if you've been paid or not. With automatic tracking, you immediately find out which invoices have been paid, which are due, and which are past the due date. You can get an overview of the money owed to you on a single screen. Along with this, you can set up your reminders to ensure you don't skip out on any invoices.
Faster payments with online invoicing: One of the main objectives of cloud billing and invoicing software is to lower the time taken between sending an invoice and receiving the subsequent payment. You receive automatic notifications and updates when your invoice is opened by the customer. Plus, your clients can make payments through various payment portals online. The best GST billing software in India uses encryption technology to safeguard invoices, ensuring only those with access can use them.
Better cash flow management: You can keep a better track of the company's cash flow by sending invoices to clients directly through the best GST invoice software. Every company's process differs, some choose to send invoices weekly, others make it a monthly affair while some prefer to send invoices every quarter. In addition, you can send out new invoices with a few clicks eliminating the need to search for old invoices. Lastly, you can easily number your invoices correctly by either using a unique client number or a sequential numbering system.
Minimized paperwork: By keeping your invoices online right from the beginning, you won't have to scan or print them out. Everything will be archived, indexed, and stored electronically with top billing and invoicing software. Even though switching to online billing and invoicing software won't make your office paperless, however, you'd have made a huge stride towards getting rid of paper altogether.
Make client payments easier: With the help of the best billing software, you can send reminders to clients when payment is due. Also, you have the luxury of offering different payment options such as credit/debit cards, payments apps, etc. making it easier for clients to pay you. In addition, you can customize the invoice design for each client with the best software for billing and invoicing.
Payment Gateway Integration: Many customers and businesses are using e-wallets and UPI-based payment systems. Because of this, your billing & invoicing software must support payments received through these payment gateways and give you the ability to make payments using the same. Extra marks if it lets you integrate multiple payment gateways.