What is CRM Software?
CRM stands for customer relationship management is a computer application that is designed to help organizations capture and nurture leads and maintain sales inquiries in one place. It automates the entire process from lead generation to conversion. CRM Software is a great solution for tracking and analysing sales inquiries to avoid pending tasks, reports, conversions.
You can manage all your interactions with customers and ensure a stronger relationship with higher profitability.
Why Do You Need CRM Software for Business?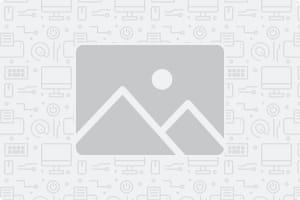 Customer Satisfaction: A good CRM enables users to contact every customer on priority and ensures that their queries are heard. Sales agents can put annotations on specified cases, set up automated follow-ups through mail and calls, and much more. The case management module facilitates careful customer handling.
Leads Management: Companies can integrate their customer relationship and lead management solutions system to monitor leads accumulated from their ad campaigns or other means such as call, email, etc. It creates a meticulous sales funnel for agents to manage the progress they are making with the customer.
Leads Data Analysis: Cloud-based CRM software records customer calls, sales patterns, customer responses to scripts, etc., and uses it for business analytics. It also provides major assistance in examining business procedures and sales personnel's performance.
Sales Performance Management: Enable organizations to cross-check their employee's performance. Managers can check the calls, emails, messages that were made by the agent and their outcomes to examine how employees are performing.
Report Management: A good customer relationship management solution creates detailed and insightful reports on the daily activities of the sales teams by using its reporting tools. It empowers companies to see how their customer approach is proving in terms of conversion. The reports are generated based on different attributes such as customer feedback, agent performance, cashflows, etc.
CRM Ticketing Software: Generates a ticket every time a customer approaches or raises a query. This helps agents in supervising every customer individually. Plus, the ticketing system allows users to update and check for progress made with each ticket.
Content / Notes: Sales teams can create a short and interactive script for contacting leads through email, phone call, text messages, and online messengers. The script creates responses in a yes/no pattern for ease in communication. It also includes sharing of important files such as a brochure, video demos, etc.
Follow-Up: Client relationship management solutions work as a personal itinerary planner for the customer approach and ensures timely follow up.
What are The Best Features of CRM Software?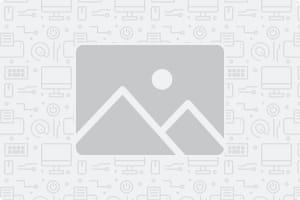 Salesforce Automation: Automate different aspects of sales processes such as outgoing calls, data organization, managing customer feedback, and follow-up campaigns.
Sales Forecasting: Sales forecasting is used for determining success metrics to ensure that results match with the efforts you are putting in. Cloud CRM solutions help ascertain if more efforts are required.
Email Client Integration: Take advantage of the CRM user interface for automating client/customer interactions. This is especially useful in managing customer calls where immediate responses can be provided.
Workflow and Approvals: Optimize workflow through such processes as data analysis, data collection, and marketing campaigns. This procedure helps in streamlining work and improving efficiency.
CRM Data/File Storage: Data must be properly stored to maximize its utility. CRM management systems help in avoiding losses and security breaches through its data storage capacity.
Files Sync and Share: CRM solutions provide synchronization benefits, as a result of which you can import spreadsheets, upload emails from Outlook office and sync these with Google drive.
Inside Sales Console: Web-based CRM software provides an inside sales console platform with an effective UI system inbuilt into it. This feature optimises data analytic tools, improves sales performance, and increases customer retention.
Sales Performance Management: Manage the performance of sales partners and handle working aspects of the sales team for identifying areas that need improvement. The concrete data available is used as a quantifier by businesses for measuring the performance of their department.
Marketing Automation Integration: You can use CRM software solutions for automating marketing programs and strategically planning the audience you would be targeting.
Chat Integration: Customer relationship management solutions easily integrate chat programs from software and let you converse easily with employees and partners. You can also offer customer services through this feature.
Web Analytics Integration: CRM customer relationship management system gathers data of the people who visit your website and analyses the same to identify problem areas. It also offers insights into user interactions with the website.
Support Automation: Chatbots, FAQs, and email correspondences are being automated by a customer management system. As a company, you can ensure higher customer support with real-time responses. The improved AI database of top CRM software has further helped is offering personalized solutions to customers.
Product Level Quotes: Customer relationship management software functions as a database for products so that a business can manage what's in transit and what's in rest. Identify not only the products that receive a good response from the customers but also areas where sales are low.
Role-Based Views Dashboard: Customer relationship management applications provide added security by restricting employees' access to crucial information. This platform also helps prevent data leaks and security breaches. The software keeps the data safe and provides access to the information based on employees' designation or requirements.
Benefits of CRM Software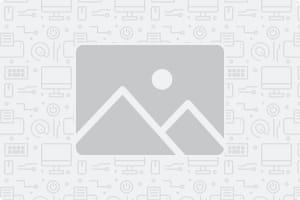 Dashboards: Customised dashboards and reports provide a visual representation of statistics through real-time updates. Charts, graphs, and maps are being generated by the dashboard feature for viewing the performance of a business.
Social Media Management: Best CRM solutions facilitate integration with social media websites such as Facebook, Twitter, etc. to increase the horizons for customer connectivity. Social media management software offers a common portal of interaction for both customers and companies.
Sales Flow Management: CRM sales management software solutions create a sales funnel to track the progress of the agent. The best CRM assists in managing different types of sales processes such as third-party, ground force, in-bound, etc.
Mobile-Friendly CRM: Cloud CRM Management system offers a mobile application that enables sales agents to work from their mobile phones. It results in data accessibility and working from anywhere. Mobile CRM software is especially helpful for those who have to consistently meet with their clients and involve in on-ground sales.
Email Marketing Management: Client relationship management software enables sales teams to launch large scale email marketing campaigns to attract new leads. This results in a more effective, direct, and interpersonal method of gathering new customers and improving visibility.
Returns and Claims: Sales teams can handle the claims for return and defective items from the software. The software automatically raises a ticket when customers call and assign the ticket under the viable option presented in the returns section. Companies can even customize the CRM solution to create subcategories under which returns can be filed.
Campaign Management: Some of the best CRM solutions use a single UI to manage campaign operations or campaign scheduling, analytics, and ROI (return of investment). The software combines analytical tools with data collection mechanisms to give both the employer and the employee numerous access points.
Order Fulfilment: Order fulfilment is one of the best strategic methods to increase customer retention through a CRM system solution. The software allows sales teams to provide desirable and engaging customer experience follow-ups. Order fulfilment results in positive feedback from customers.
5 Common Types of CRM Software
CRM tools come in handy for storing and managing customer data. The different types of CRM software that streamlines processes like sales pipeline management and marketing campaign execution are: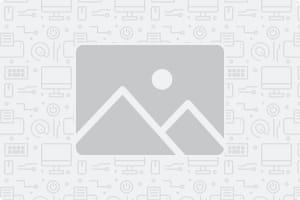 Operational CRM: Operational CRMs help manage customer data for multiple purposes like sales automation, service automation & marketing automation.
Analytical CRM: Analytical CRM is ideal for data mining for identifying patterns and trends in terms of market scenarios and customer preferences.
Collaborative CRM: This type of CRM helps in managing improving customer service. Collaborative CRMs are used to manage customer's data along with the data of your vendors and distributors.
Campaign Management CRM: This type of CRM helps manage customer insights and data for effective campaign management.
Strategic CRM: Strategic CRMs make use of market trends for improving the customer interaction process. This type of CRM is ideal for enhancing long-term relationships with customers.
How Does CRM Software Work?
Paid and free CRM software are the essential tools for managing customer relations in less time. Popular CRM systems help automate all customer interaction processes and also provide the business intelligence necessary for improving sales/marketing. Businesses popularly use CRM software for:
Storing customers' data in a centralized repository
Distributing information across departments
Checking purchase histories
Marketing automation for better sales
Optimizing workloads for saving time
Inbuilt analytics tools for handling data insights
Building accurate marketing strategies
Managing the leads effectively.
Why Do You Need a CRM Strategy?
When your sales are slipping, growth is stagnant and clients are leaving, it's time to use CRM software to keep the ball rolling and help your marketing team to find new customers. This tool helps in storing and managing all information in one place and it helps your sales team in closing deals in a much faster manner.
The following are the three key reasons why you need a CRM strategy.
Sales is Not Difficult Anymore

When a company enters the market for the first time or launches a new product, it finds difficult to manage the business, hence investing in a CRM solution would be a wise choice. A CRM tool can collate, sort, and analyse leads for the sales team. Then the team can use in-hand information to upsell or cross-sell their products.



Seamless Cooperation Between Teams and Departments

Coordination between marketing, sales, customer service, inventory, and all other teams is a tricky affair. Minimal cooperation between these teams can be the source of low productivity or less sales, therefore a good CRM can be used to store a whole lot of information. It enables the teams to access, edit or review data from a single platform.

They can work collectively and share insights, leads, and purchase histories with each other. When the info is shared and every department coordinates with each other, efficiency reaches new heights, there is a drastic improvement in sales and the entire company works as one cohesive unit.



Track Important Contacts for Sales & Marketing

A CRM solution allows you to keep a tab on new and old contacts within your business. It helps the sales and marketing team personalize their communication, promote new products & offers and find out any potential leads for sales. Moreover, when a contact moves to a new job role or a different location, your sales & marketing team is already aware of this movement which helps them to maintain the relationship.
How To Choose The Right CRM Software?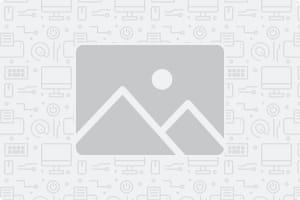 Online CRM Software: Uses a centralized database for making information available to users irrespective of the device they are using. This option enables round the clock accessibility of data. Web-based CRM software is preferred for managing both leads and customers. CRM web application comes loaded with features such as email integration, web-based telephony, sales funnel, and automation business-related processes.

Sales Data Analysis: The inbuilt marketing optimization mechanism provides a detailed analysis report to evaluate the success of strategies used in sales processes. Sales force automation software also helps reinvent marketing campaigns and promote services and products.

Simplified Customer Data Access: As a user, it is possible to access data from any device, browser or operating system. The database is cloud-hosted and stored securely in a knowledge base from where the assigned contacts can access them.

Cross-Selling and Upselling: CRM solutions help with upselling and cross-selling for closing some of the best deals. Cross-selling is used for tracking a customer's purchase history to make suggestions for new services or products. Upselling is used for drawing intelligence from the current purchases of a customer to immediately list the same kind of products on the same page.

Scalable: CRM business solutions are quick and easy to install that require no heavy maintenance or recurring costs. Top CRM software can be used for streamlining sales, marketing, and contact management.

Automate Workflows: Automation of workflows helps make tasks less time consuming and saves data in a secured format. Operational costs are reduced to a great extent through CRM software.
Who Uses CRM Software?
Customer relationship management (CRM) software allows companies to manage their relationship with existing customers and prospects. You can use this management system to keep track of data, interactions, and important notes about current or potential customers. It is mainly used by marketing and sales departments to close more deals and speed up the sales process.
Let's take a look at different departments that use CRM software to their advantage.
Marketing

To reap the maximum benefits from their efforts, the marketing team needs to present the right message in front of the right target audience at the right time. This is only possible if they have a solid understanding of their customers, which enables them to create campaigns as per their varied requirements. It empowers them to record and analyze audience data to improve their marketing efforts and streamline the entire process.



Sales

A sales team uses a CRM tool to identify different trends in their client's behavior and it assists them in selling, up-selling, or cross-selling the products. When this software is implemented in the right manner, it empowers the salesperson to sell more to the correct audience because it gives them accurate reports based on previous activities. This software allows them to measure their business performance and make smart moves to increase the likelihood of closing the deal.



Customer Relationship Management

For a business where customer service support is vital, can be implemented to improve performance, streamline communication and ensure more effective communication with clients. It also leads to better data quality and provides important analytical insights about sales and attended or dropped calls. Moreover, a high-quality customer interaction assisted by a CRM tool can help in building a good rapport in the market and earning more revenue.
Challenges with CRM Software
Customer relationship management (CRM) software has become an indispensable tool for many businesses, but sometimes it gets difficult to adopt and implement this tool due to various challenges. As a result, the software becomes difficult to use and doesn't give the desired results. Let's take a closer look at various problems you can face with CRM software and how you can avoid them.
Money and effort required to implement CRM software

Implementing CRM software is not an easy task, it takes a lot of time, money, effort, and training to reap the reward of this tool. However, this challenge can be avoided by choosing ready-to-use software from a well-known software provider.

Instead of building your own CRM from the scratch, you can look for a tool that offers the required features and supports your learning curve. Moreover, it should be cost-effective and meet the current regulatory standards to handle the data.



Lack of support from employees

The next major challenge while implementing CRM software is that employees are not ready to adopt this tool for their daily tasks. They feel that a lot of time and effort will be required to learn the new process and it will affect their daily productivity. However, you should make them understand the benefits of using this tool and why you need everyone on board to make it a roaring success.



Choosing and implementing the wrong CRM software

One of the biggest reasons for failure is choosing the wrong CRM for your business. Hence, it is extremely critical that you do thorough research before taking a final decision. If you don't put enough effort into research, then there are chances that you won't be satisfied with the tool.

Make sure that you search and compare different software options, check their features, find out their benefits, and determine their pros & cons. You should also look for the software's compatibility with your business before making up your mind.



Disorganized customer data

The main purpose of centralized CRM software is to provide seamless service across all departments. However, when CRM is implemented, each team works on it separately to enter and extract their data. The extra time and effort spent on data processing leads to increased costs and consumes a lot of time.Therefore, you should search for software that can automatically sync and update information between various platforms.

The only way you can handle this situation is by opting for a CRM tool that allows you to collate all the information in one place. It should be able to harness the data into actionable insights that can help you in transforming and growing your business to new heights.
How to Buy CRM Software?
You know that there are hundreds of CRM options available in the market. It's always nice to be spoilt for choice, but it also causes a lot of confusion. If you are also stuck in this dilemma, then the following pointers will help you in choosing the right CRM.
Identify your requirements

To ease out the search process, the first and foremost thing you should do is search for your business requirements. You should track your daily activities along with marketing as well as the sales process. Highlight all the important steps & customer interactions and make a detailed list of problems that you need to solve.

This will help you determine which CRM tool might be helpful. Take inputs from all the teams, including your sales, marketing, and customer service representatives about their pain points.



Check the features of CRM software

Make sure that the CRM you choose helps with marketing automation, contact management, sales tracking, and marketing campaign management. Do a thorough comparison of all the available features and check whether each one of them is data-driven or not. Along with hassle-free integration with the current set of business tools, the software must have an upgradation feature so that you can easily upgrade it to the latest version. Additionally, you should also check the amount you need to pay for the regular upgrades.

Consider a CRM software that can be accessed from a mobile for managing different operations. It is because your sales team is always on the move, and to access client information or monitor the sales process, they need a tool that can be used from anywhere and at any given time.



Take a demo

Before finalizing the deal, attend a live demo session where you can see the entire operational process and get answers to all the questions about the CRM tool.

Opt for the free trial period to test the platform's user experience and functionality. It'll help your sales, marketing, and other teams to carefully examine every feature and its effectiveness while performing various tasks such as collating data, extracting information, reporting client interaction, and more.
How Will You Evaluate CRM ROI?
The ROI of CRM is measured by the same basic formulae that helps you calculate the return on any investment, which is ROI = (Net return on investment/cost of investment) x 100. The tricky part of the calculation is understanding the real gain from your investment because there are other simultaneous efforts to grow the business such as hiring new employees, launching a new product, or expanding in a new market.
Looking at so many metrics at the same time adds a lot of confusion to the calculation. Therefore, you should consider factors like customer retention, improved sales, and other sales metrics to understand the actual benefits of investment.